Today I share with you my outfit for the John Galliano show during Paris Fashion Week. I chose an (almost) total black look for that day, starting from this black trench dress. I intended to wear it by itself, as a dress, but it got unexpectedly cold that day so I layered it with an off-white dress underneath.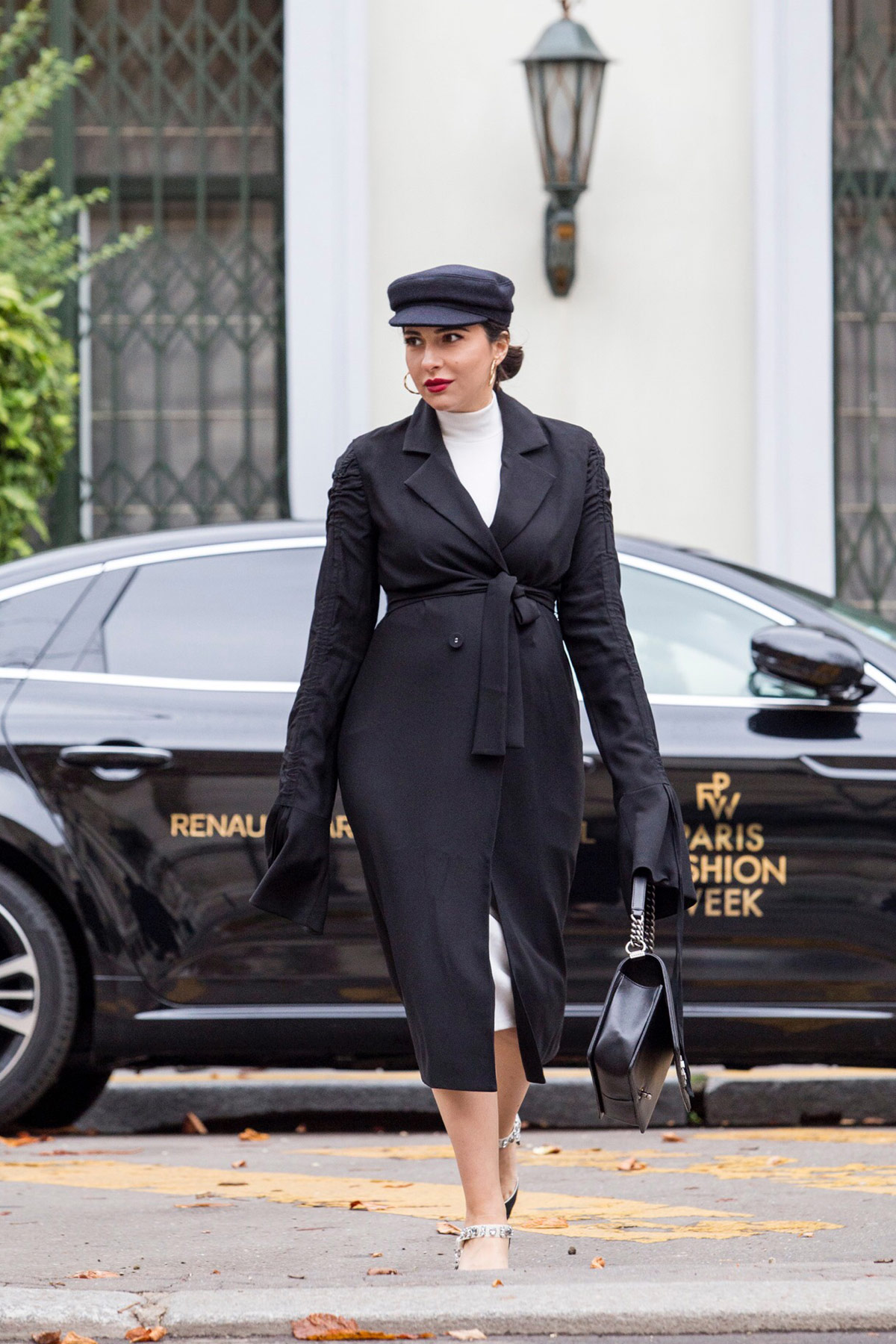 To be honest I am never able to create a completely total black look, I feel it looks odd on me and doesn't suit me much. So even if it wasn't cold, I am sure I would have added a pop of color, or something white. On the contrary, I love all-white outfits all year long (see here, here, and here).
I styled my black trench dress with this baker boy hat which is one of the hottest accessories for the past months, in order to add an edgy touch to this very feminine outfit. I finished with black embellished slingbacks, my classic Chanel boy bag and my favorite red lipstick. How do you like it? Don't you just love the dramatic sleeves of that trench dress?
On a more personal note, if you told me when I started my blog, that after one year and a half I would be attending PFW, moreover shows like this of John Galliano, I wouldn't believe you! Please remember:
Don't ever let anybody tell you what you can or cannot do. You can do so much more than you can imagine.
It's never too late to follow the dreams that make your heart beat faster.
When you believe in yourself and work hard towards your goals with love and good intentions, you will accomplish them, and much faster than you think! Everything begins in the mind.
What about you? Do you enjoy wearing a total black look, or do you succumb to adding some color like I do? I would love to find out in the comments below!
Now scroll down for the John Galliano SS'18 Show and photos of my favourite pieces!
Happy hump day and thanks for stopping by!
SHOP MY LOOK:
H&M dress (similar)
Isabel Marant hat (also similar here)
Zara shoes (similar here & here)