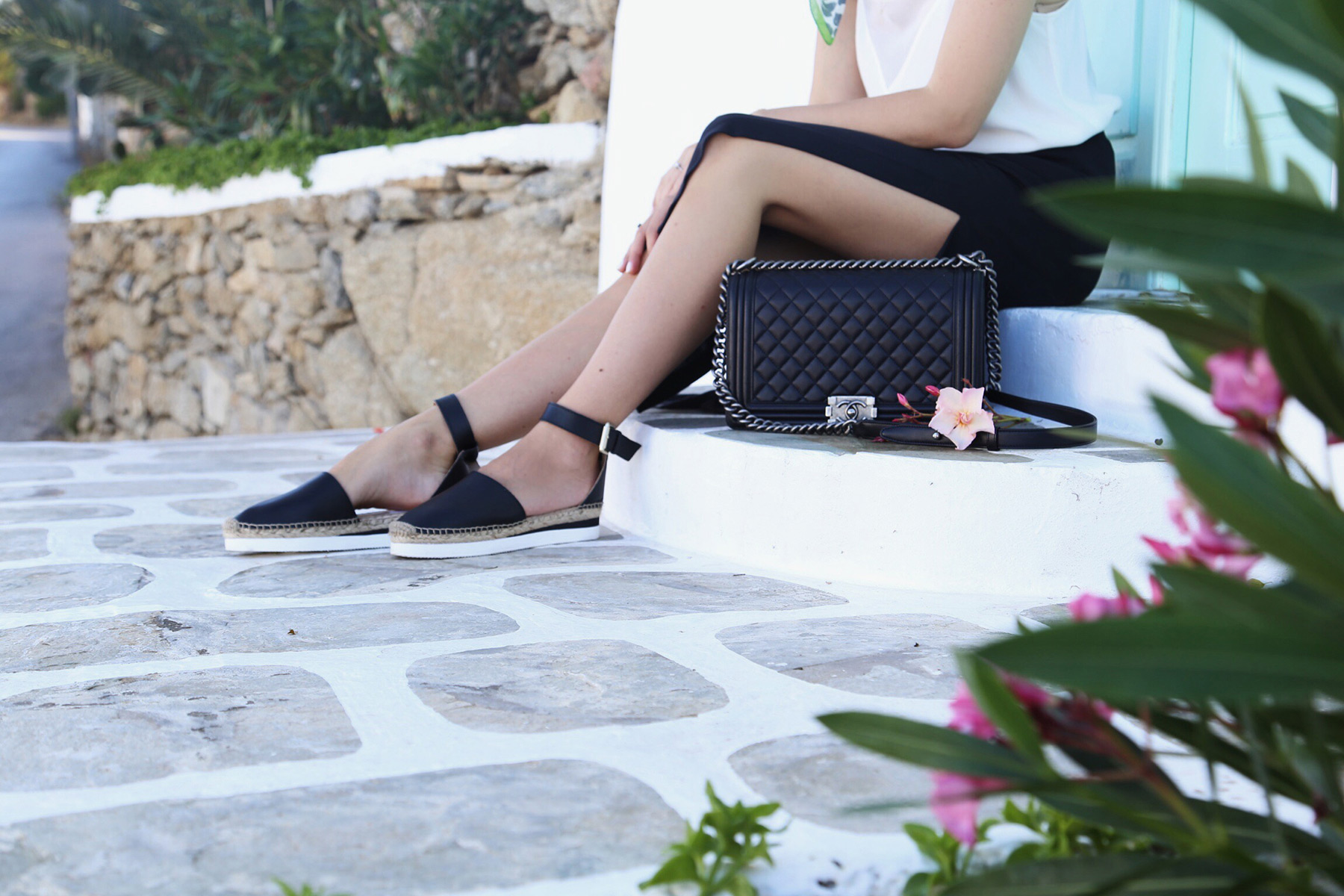 So first of all, I have to admit that I have finally succumbed and bought a pair of espadrilles. And I say succumbed, because I have been against espadrilles for a long time and the main reason was that most of them did not remind me of a shoe to begin with. Apart from that, most espadrilles fall off in rope-y tendrils after a while, and just thinking about it makes me cringe! However after many investments on so called "fine Italian sandals" in the past, which caused me blisters after a few meters walk, I decided to opt for something more comfortable and put some money on espadrilles this summer. So if you are looking for a good quality pair of espadrilles, scroll down cause I got you covered!
The 100% leather and the rubber sole of Glyn espadrilles from See by Chloé, make it a real shoe and not a jute crap with a cheap piece of fabric. Quality is very important with espadrilles! You don't want to wear something that reminds more of an x-ray of your foot where every detail of your toes is visible right? And now that I mention it, guys please, keep in mind; Espadrilles look beautiful on cute, non-hairy girl feet. Seriously, enough is enough with men wearing espadrilles. It's just ugly as a sin. (Yes dad, I am talking about you!). Major woman repeller, equal to Crocs and deep V-neck t-shirts! Except if you are the Dude from the Big Lebowski, are you?
I wore this outfit for an on-and-off-duty look last Saturday, between casual business appointments and welcoming our guests to villas and yacht charter embarkations. It may look very casual for work, but trust me, this is the most formal outfit you can wear, when everyone around you is wearing bathing suits.
To save you time, money and tears, I have researched and found the most beautiful quality espadrilles for 2016.
My 10 Must-have Espadrilles for Summer 2016
So what about you wearing espadrilles? Would you? Have you?
PS: I am not fluent in English as my native language is Greek, which makes me feel a little bit insecure about my writing. Please feel free to tell me what you think! 🙂
Thank you for stopping by and have a great week!
I was wearing:
Zara top
Zara skirt
Épice scarf (old, similar here)
See by Chloé Espadrilles (also in denim)
Chanel Bag
Photos by: Anestis Iliadis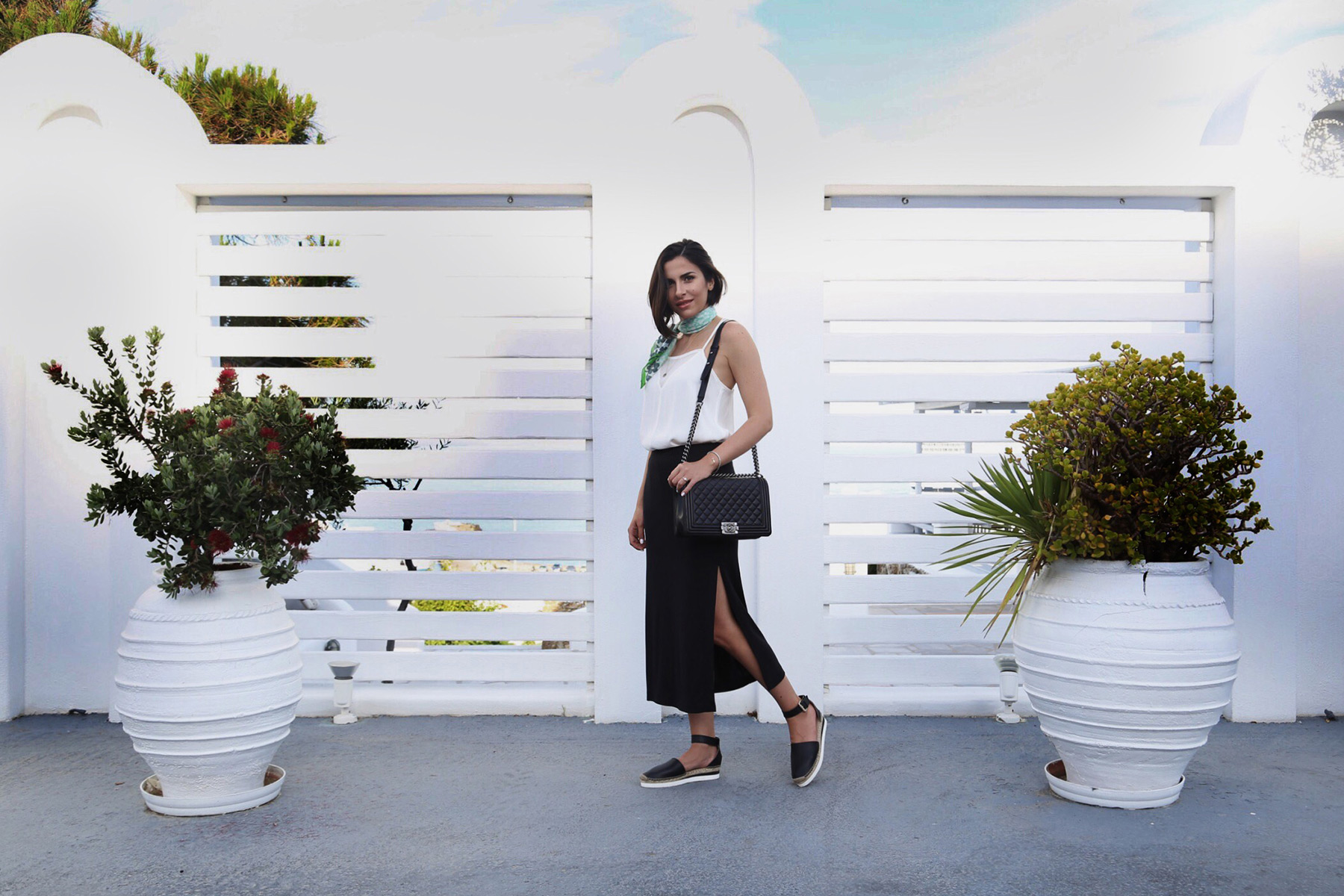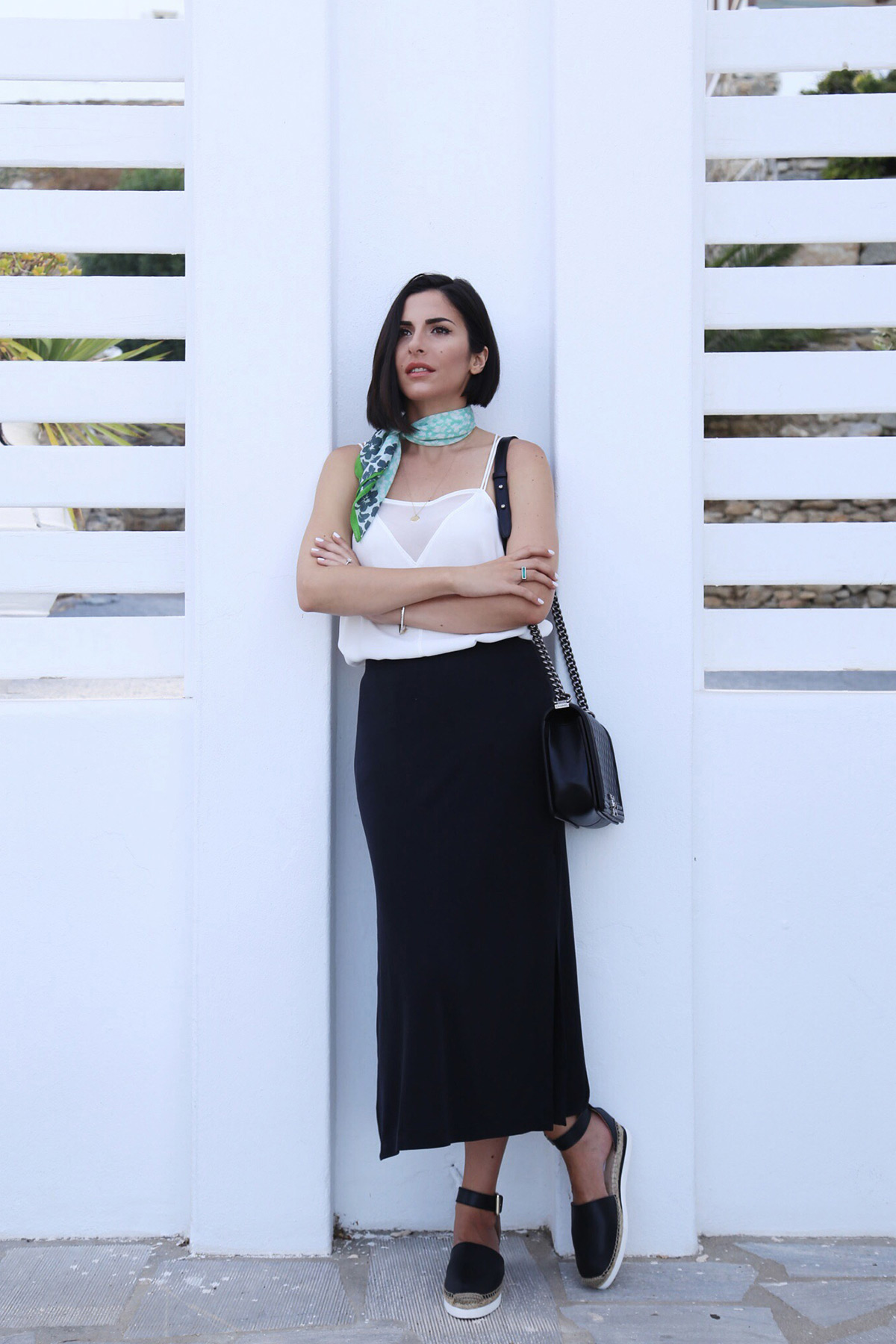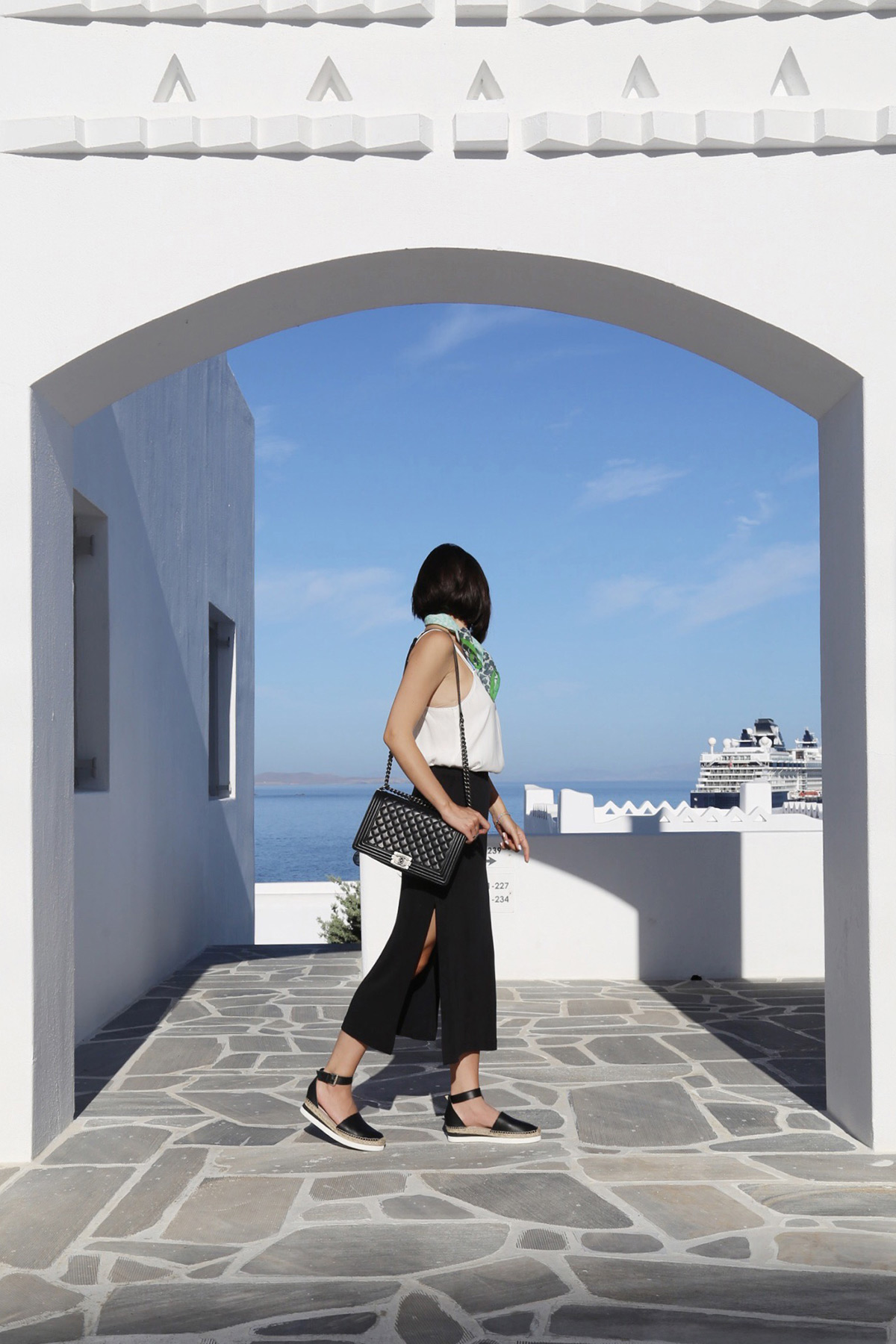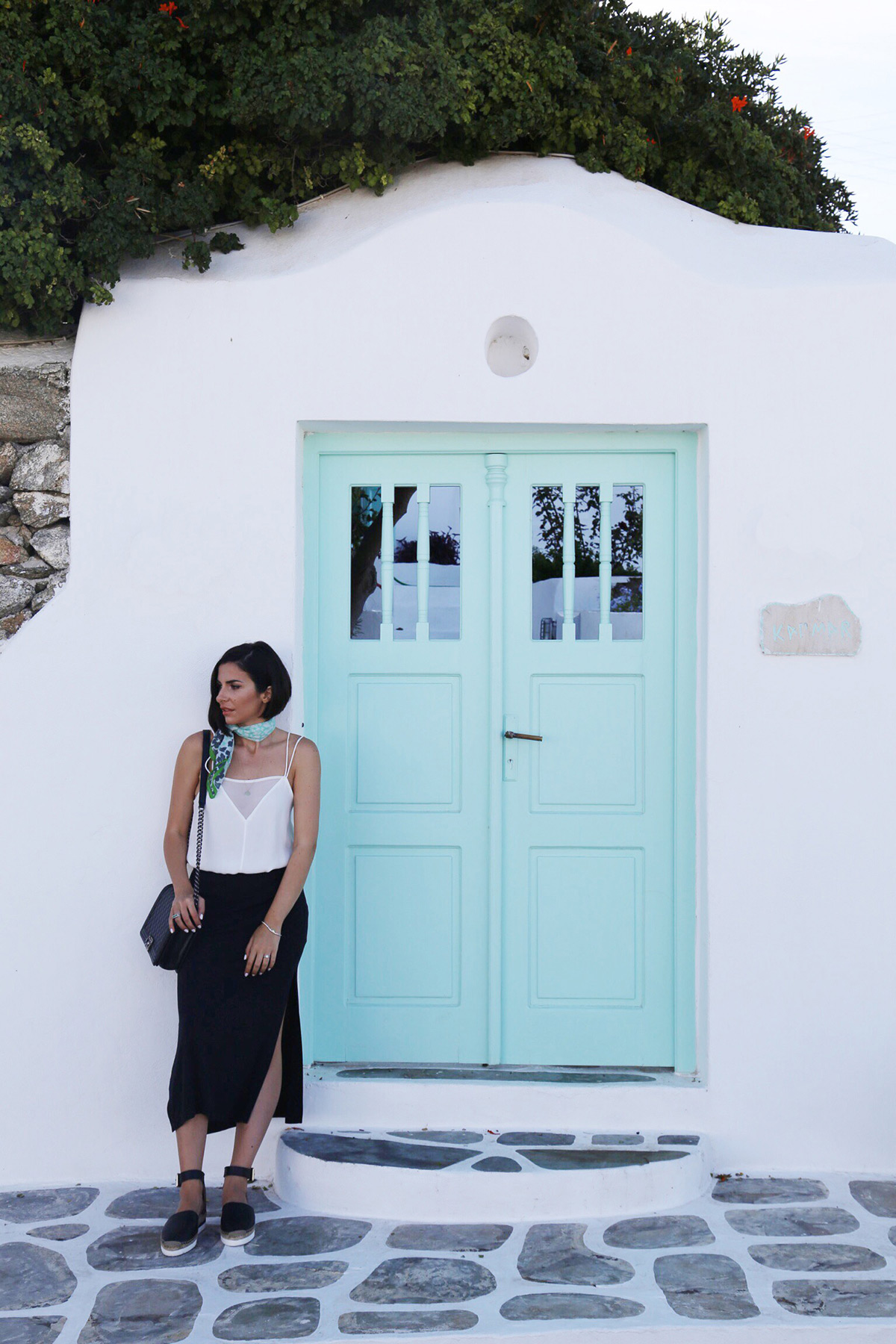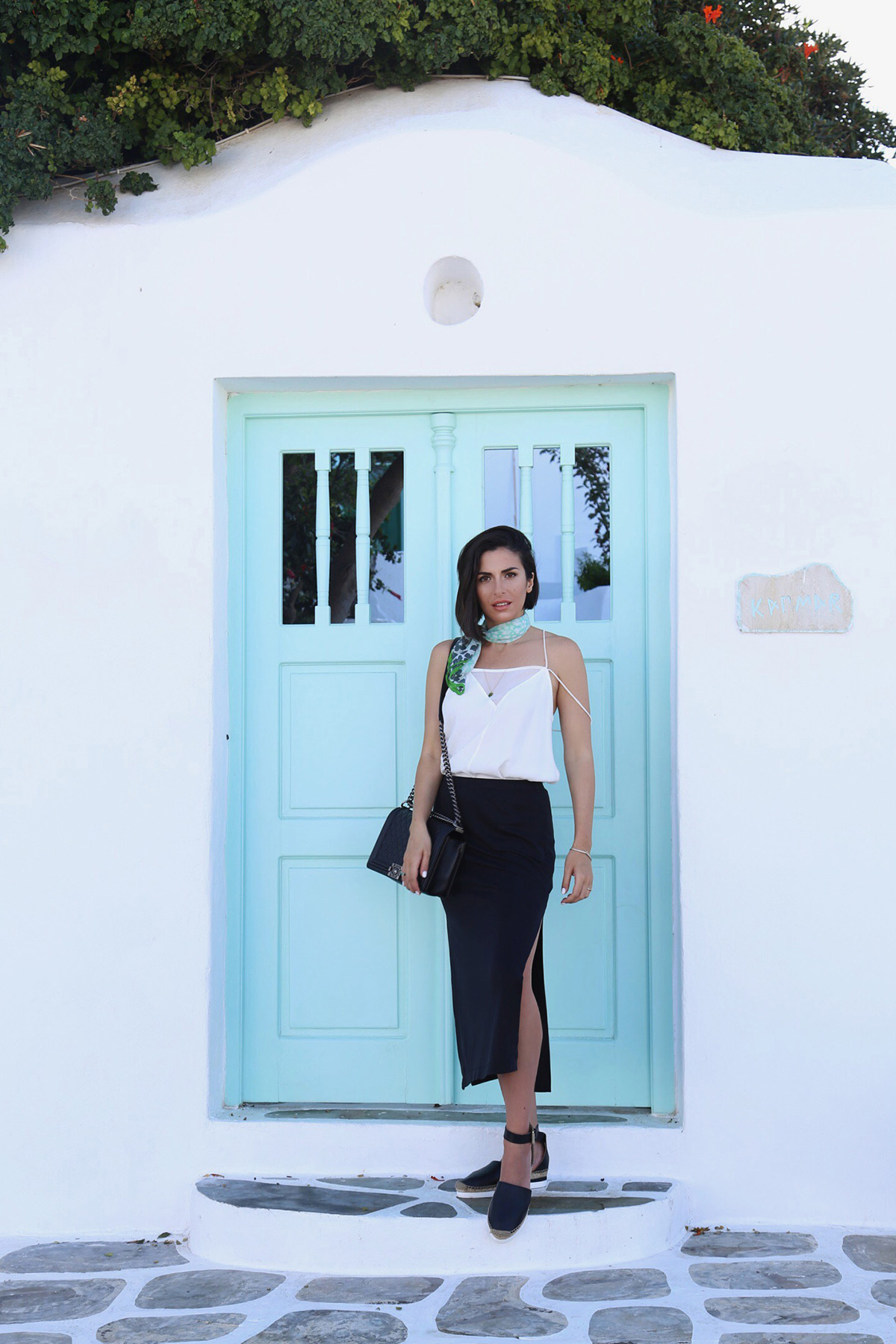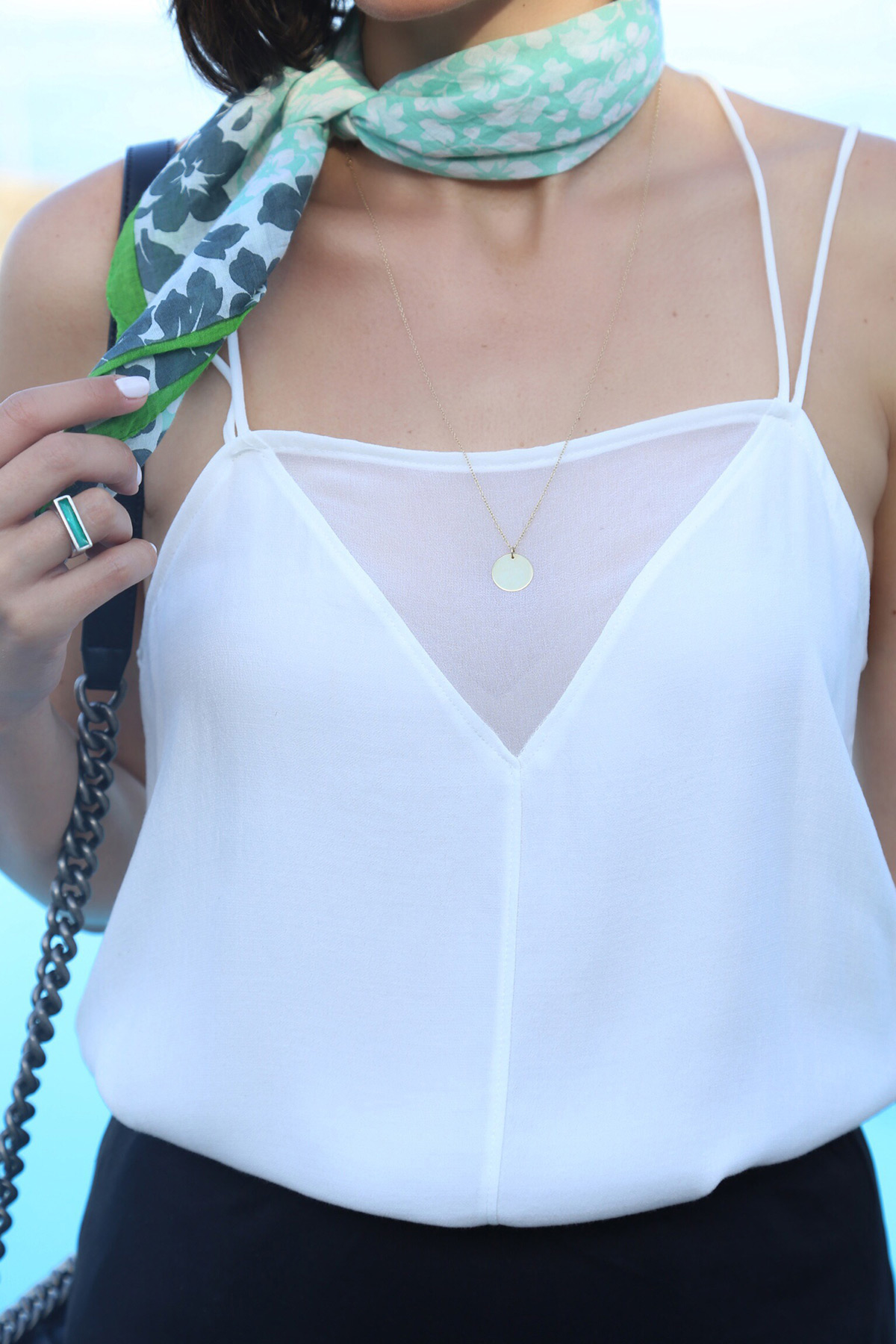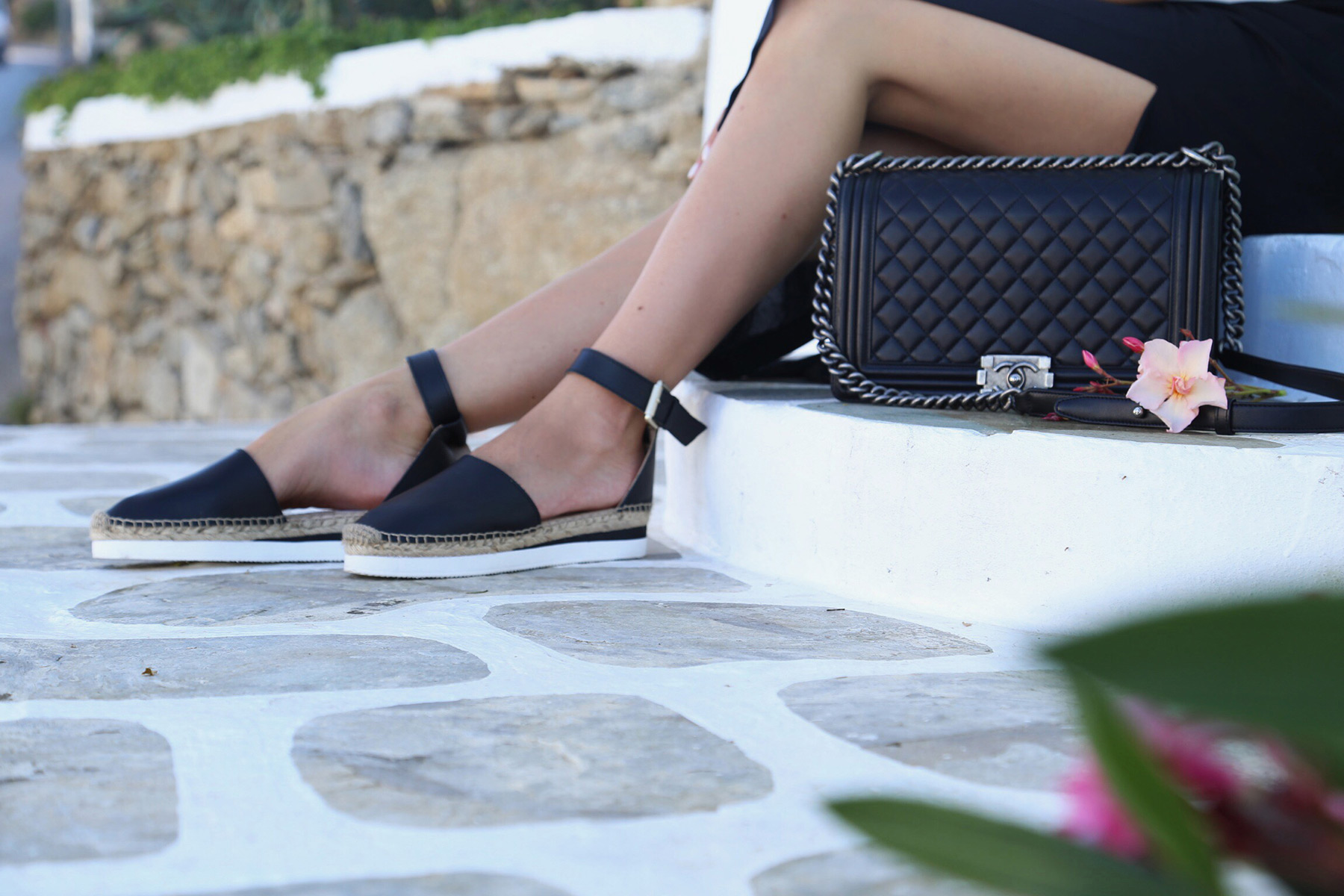 SHOP THE POST: