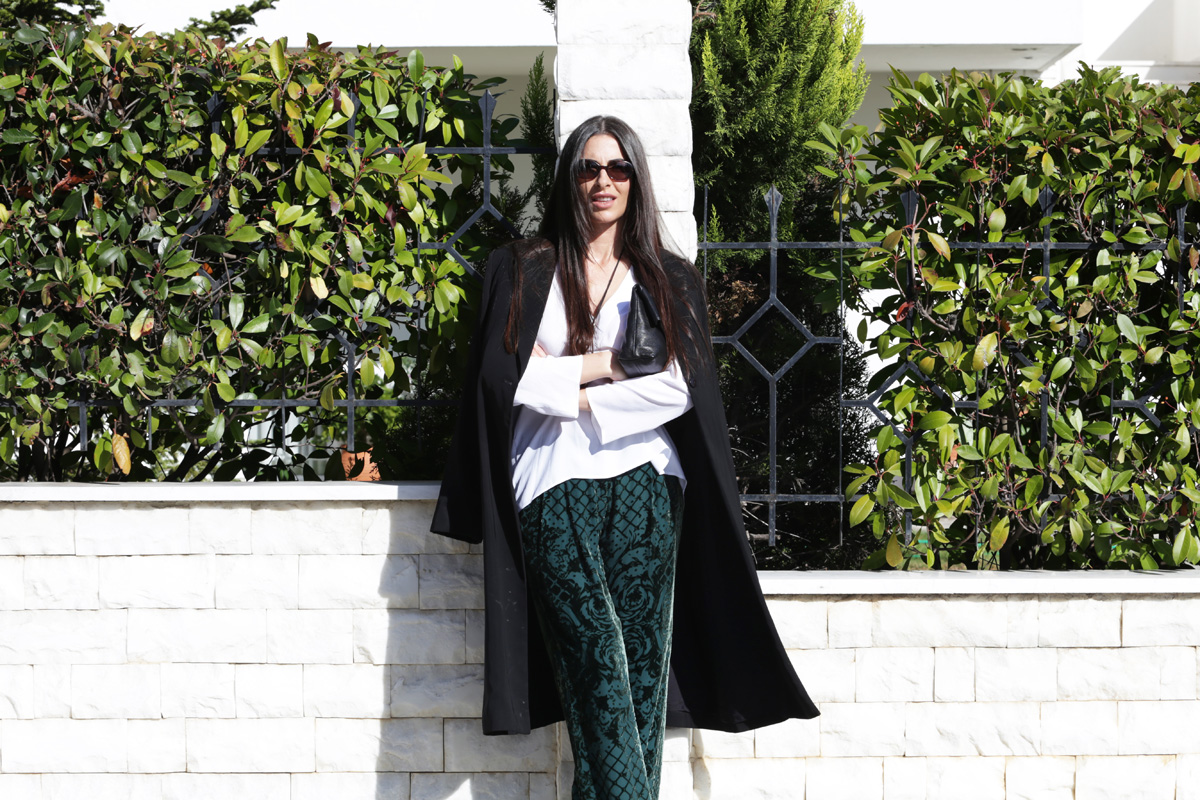 So I wake up this morning and it's December already and also 24 days to Christmas! Happy new month everyone! December is the month to spend time with family and friends, to decorate, bake cookies, send cards, wear red and green (like my Balmain x H&M wide leg pants), feel grateful and get cozy and watch classic holiday movies 🙂
But now let's talk fashion. The much anticipated and exciting collaboration of H&M with Balmain had it all; velvet textures, metallic prints, beaded dresses, military jackets and loads of Balmain's trademark embellishment. What else? The accessories are HUGE! Chunky necklaces and cuffs, massive earrings, and oversized earrings, you name it!
For me this has been the best collaboration by H&M so far. Although it's not the most low-priced one, it still gives you the opportunity to get a Balmain taste on an H&M budget.
In addition to the collection, the Balmain x H&M fragrance is also coming, and will launch this week! I got some 2 ml samples with my Balmain x H&M purchase, and I have already loved its warm, woody and cozy tones. Here's to smelling like the Olivier Rousteing's Balmain army.
All pieces are amazing and that's why the launch of the collection was so successful. I loved my velvet & silk trousers! Which was your favourite piece?
I was wearing:
BALMAIN x H&M velvet/silk trousers (no longer available, similar here)
ZARA top
vintage long blazer (similar here)
ZARA lace-up pumps (similar, here)
MULBERRY bag
DOLCE & GABBANA vintage sunnies (similar here)
MINAS heart pendant
VERY GAVELLO "Stella" necklace
photos by: Spyros Paloukis