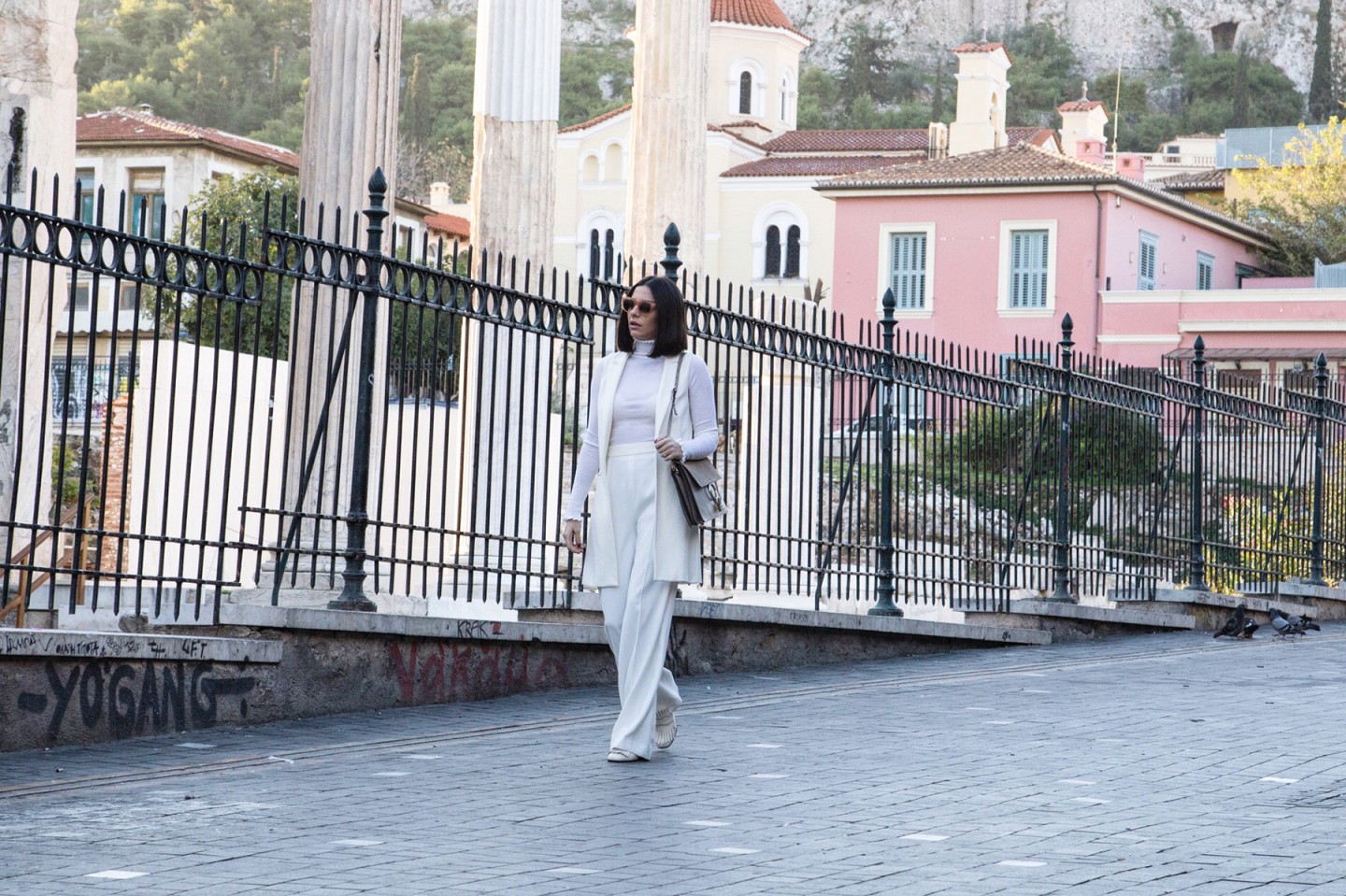 If you know me just a little bit, you probably know that I believe fashion rules were meant to be broken. And there is no reason not to wear an all white look, even now that winter is approaching.
I wore this all white look for work last Friday in Athens. I started with these white, wide leg trousers that I own for months now but never worn before, and built my outfit from there on, adding on this long vest from Pinko (also worn here and here) and finishing it off with my Chloé Faye bag. One of the best things with working with your other half is that he gets to carry the heavy chunky briefcase with all the work essentials, while you can just carry your favorite fabulous bag! 🙂
Why an all white look is perfect all year round:
A total white outfit looks angelic, elegant and luxurious.
Sometimes keeping it monochrome like with an all white outfit, makes a maximum impact without being too loud.
Coco Chanel was wearing all white herself year round as early as 1920!
And if white is only acceptable just for a few months through the year, why is a crisp white blouse on every single must-have wardrobe staples list?
How else do you explain the "winter whites"?
Tips for wearing an all white look:
Avoid summer specific fabrics like linen and rayon.
While keeping with the sophistication of this monochrome look, mix and match the fabrics, to add more texture and style.
Mix the right shades. Yes, there is more than one shade of white: ivory, cream, ice white, and they don't usually complement each other. Let your eye be the deciding factor here.
Seek out light! White garments look always more see-through in the daylight. Make sure that you check yourself on a very bright setting in order to be safe. Also avoid linen, seersucker and other very summer-specific fabrics during winter. You can wear white shoes as long as they are not peep-toe or strappy.
Pay attention to your hair and makeup, because an all white look puts much focus on you.
What about you? Do you enjoy wearing an all white look? Would you dare wearing it during fall or winter? What's your go to monochrome look?
Thanks so much for reading. Have a great start to the week!
I was wearing:
Pinko vest (similar here, with faux fur trim collar here, and affordable version here)
Pinko sweater (similar)
Zara pants (similar)
Photos by: Anestis Iliadis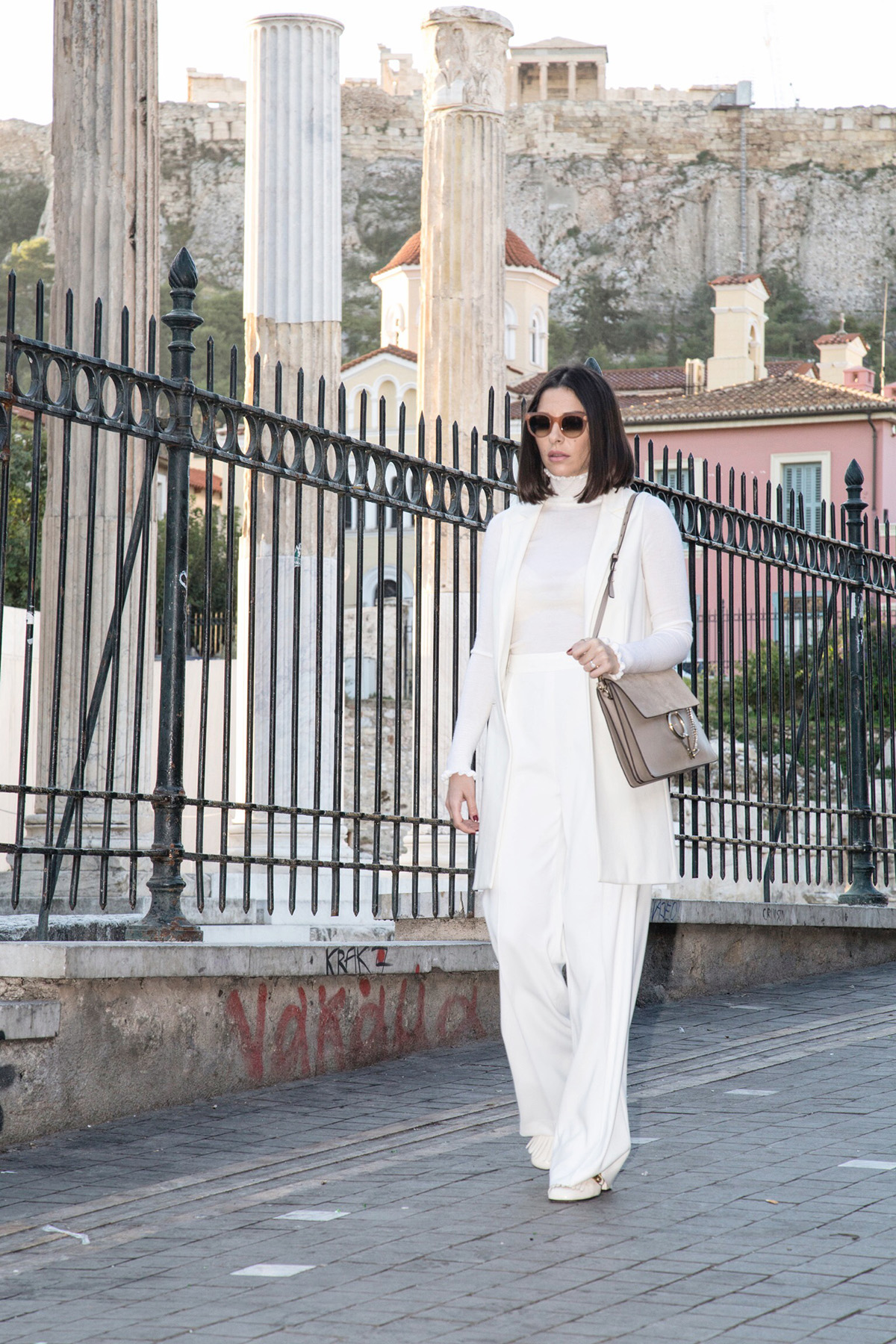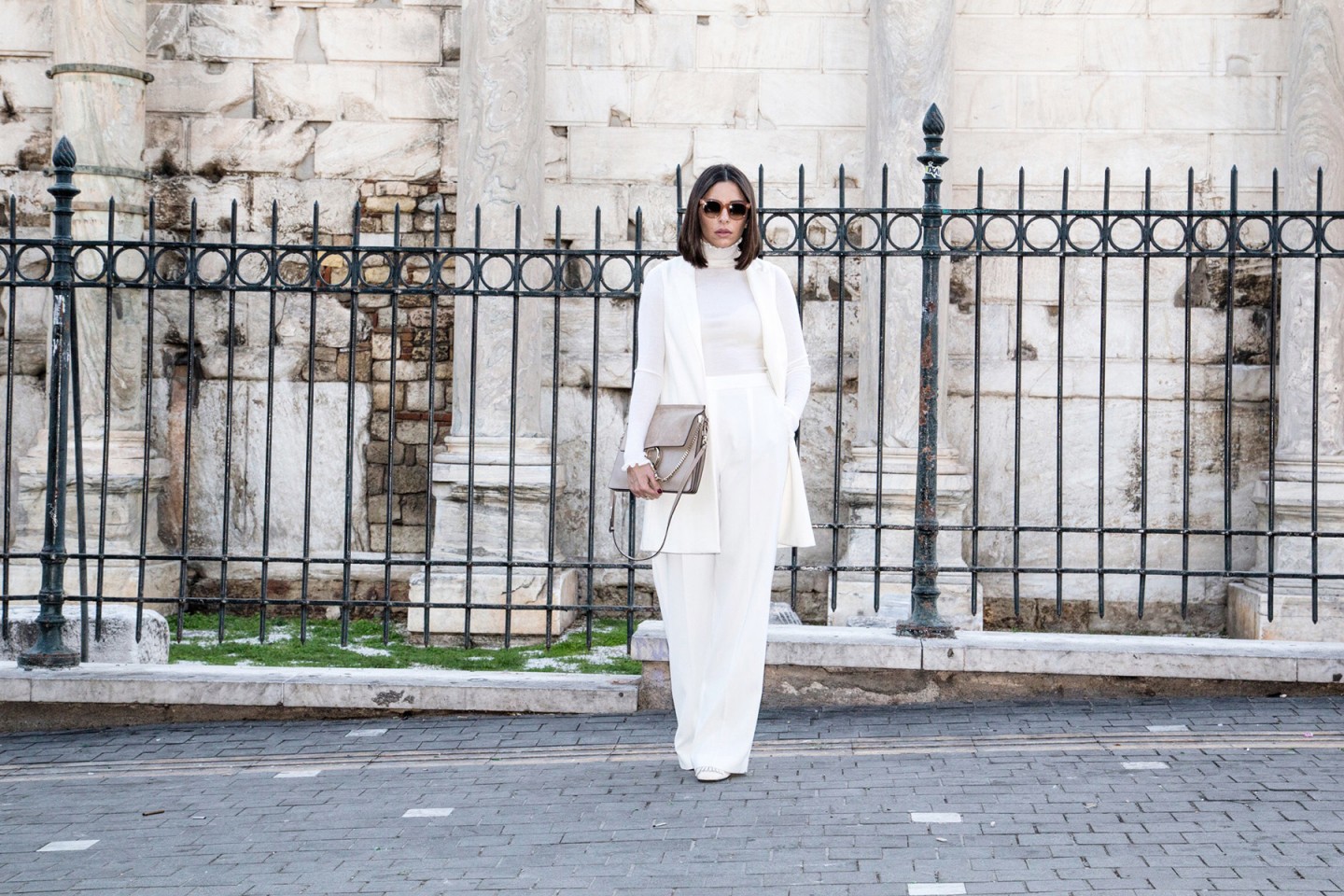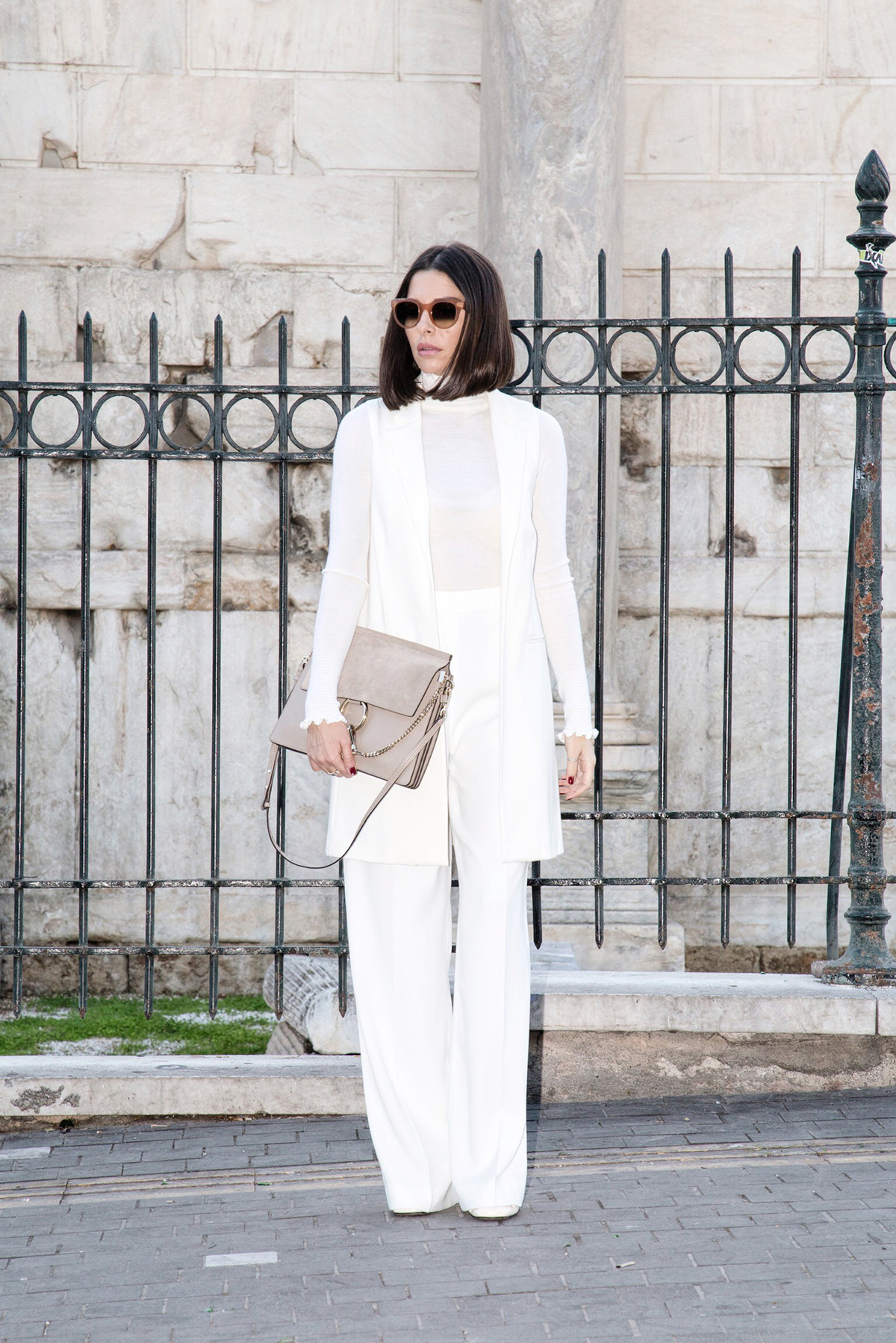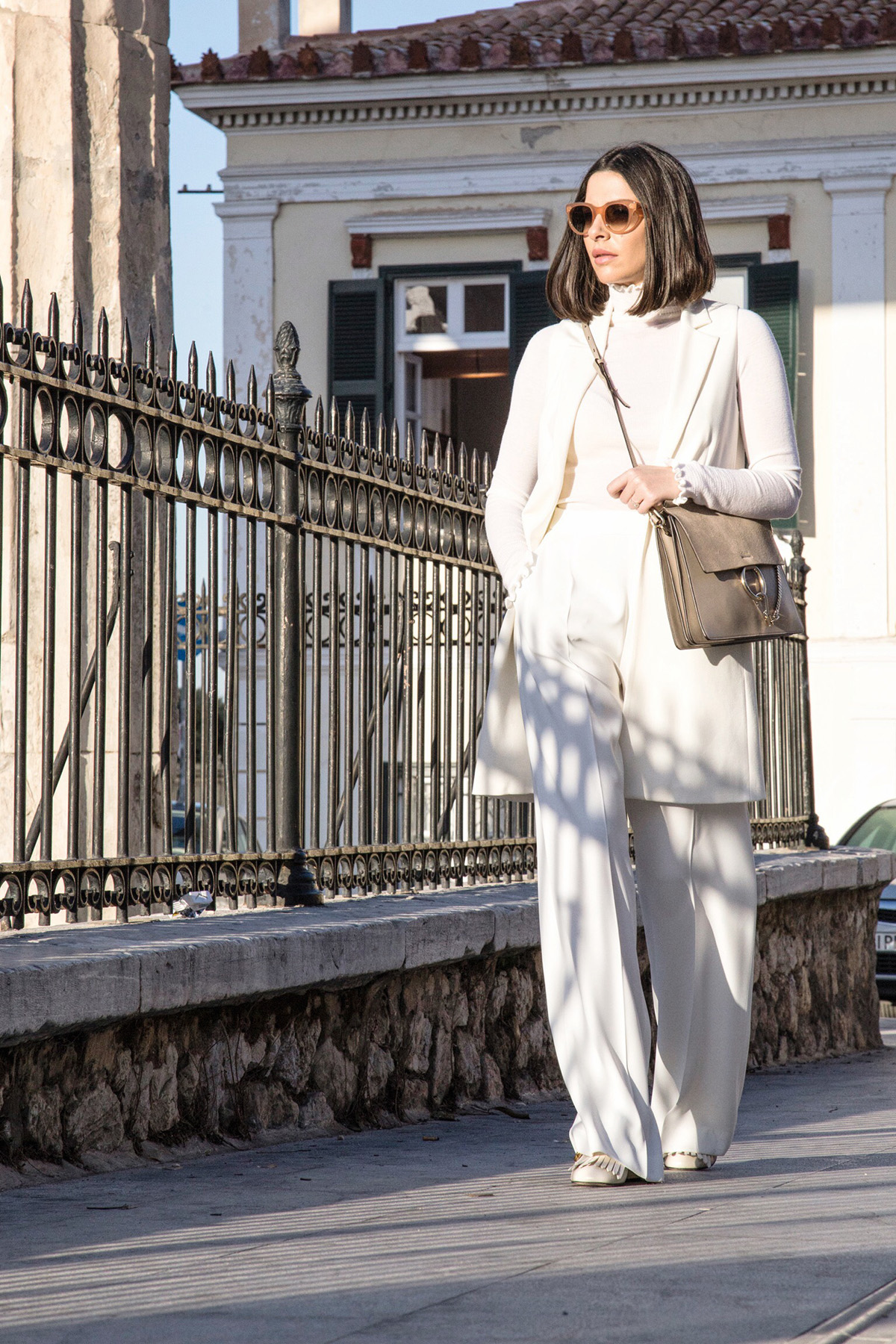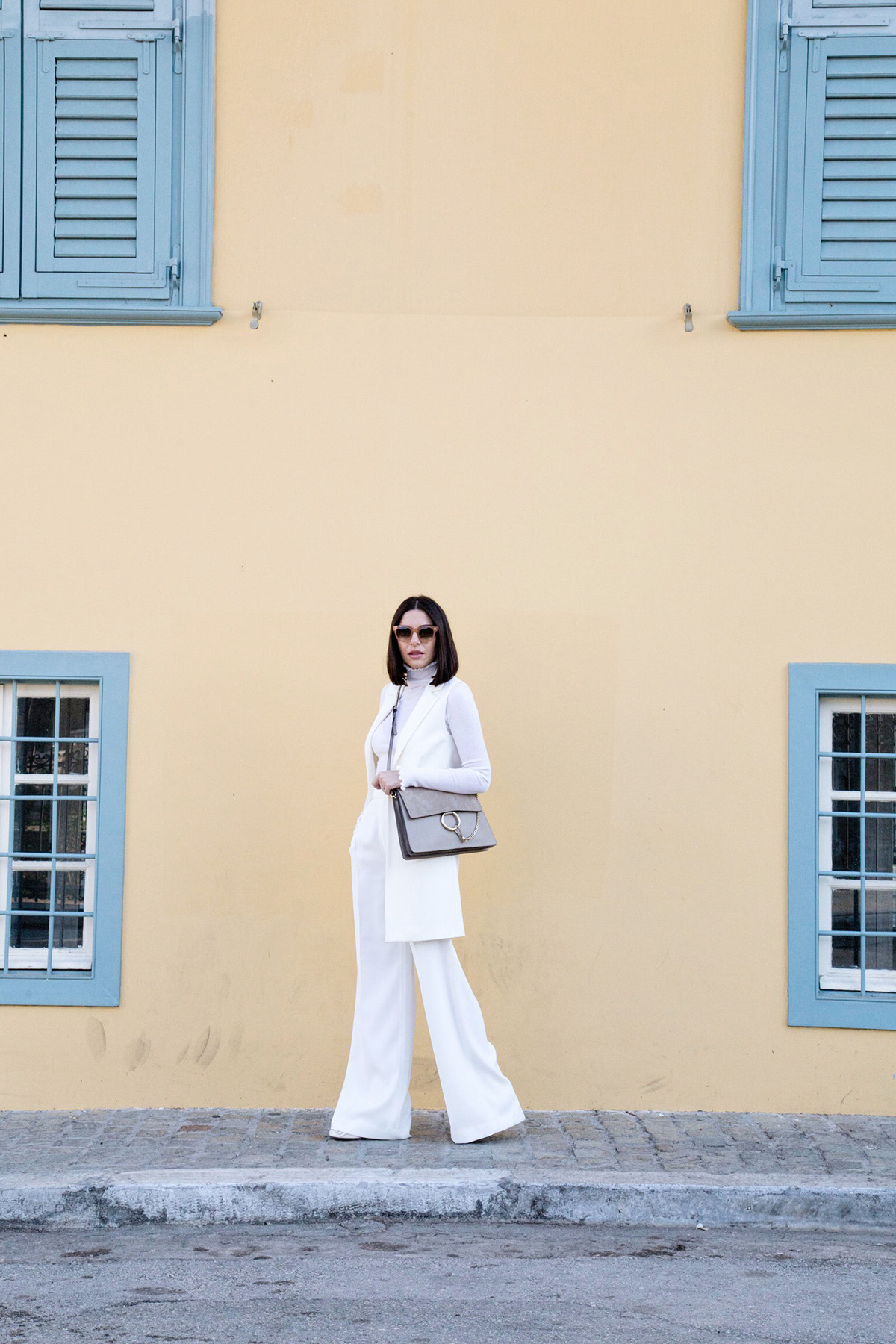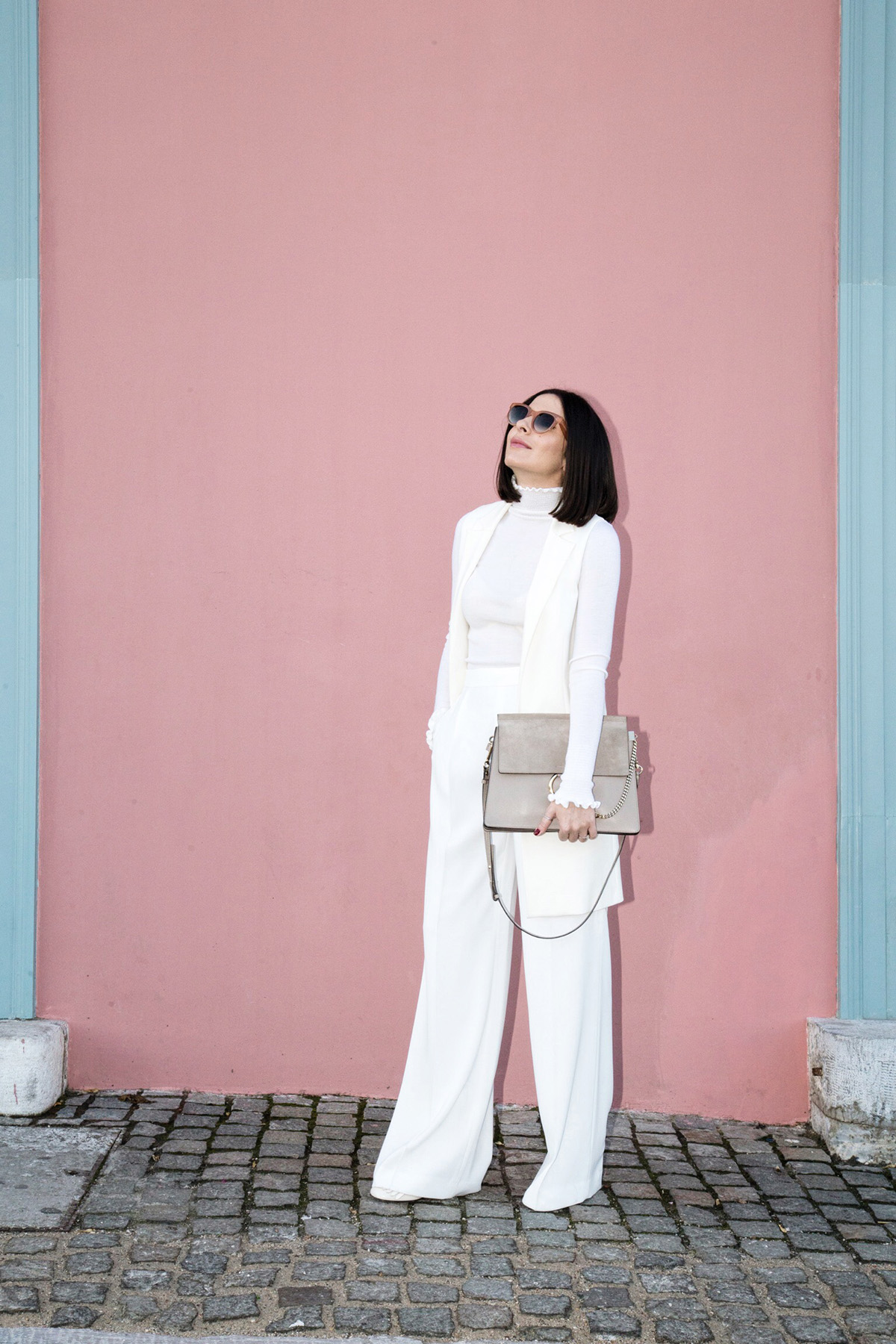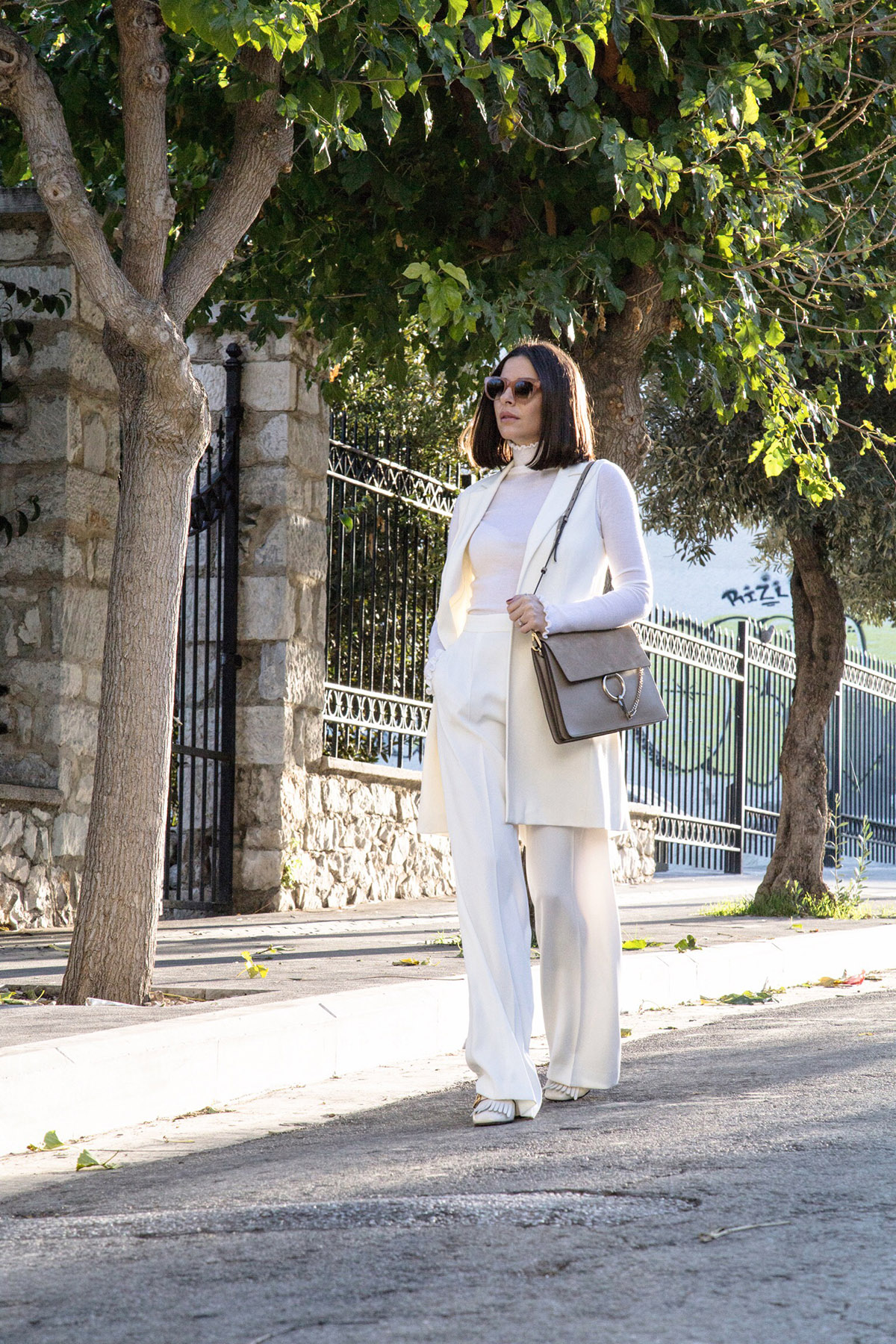 SHOP THE POST: