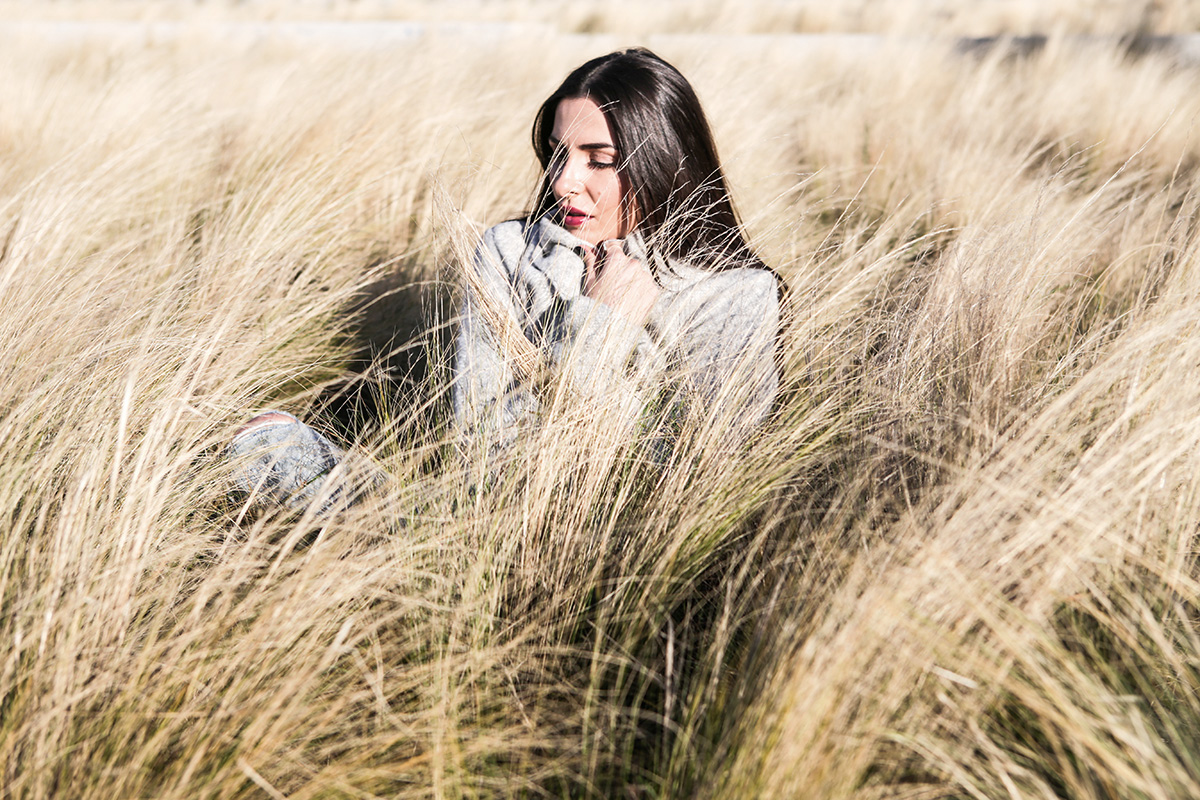 Yes, we love winter! We love the drama of saying "winter is coming", being able to see sunrises, the super-soft wool garments, the real lure of the festive season between Christmas and New Year, the first snow of the year and so on and so on. But no matter how much we love winter with warm clothing, over-knee boots, woolen coats and stylish beanies, I think we all appreciate and enjoy a spring day during winter, and a lighter outfit sometimes, right?
Days like this, I love to mix pieces of my winter wardrobe with some more spring garments and accessories, as I did with this outfit. While I still wear my wool coat, I made sure to wear a lighter top like a short-sleeved t-shirt, and I combined it with distressed jeans that I can not wear in cold weather, my favorite Valentino slingbacks and a wool hat, which is still warm, but in has a more spring-like design.
There are few times when I am in my hometown Thessaloniki, as most of the year I live in Mykonos and I travel during winter. So when I'm here I love to wander and discover new places and things like a tourist in my own city. Mostly I enjoy Thessaloniki's seashore, which is ideal for long walks, coffee (and obviously for great photos), especially on sunny days like this when the temperature reaches 20 degrees.
What about you? How would you dress up for a spring day in winter?
I hope you like my outfit idea. 🙂
Thank you for visiting and have a great week!
I was wearing:
ZARA coat
ZARA backpack (no longer available, similar here)
ZARA distressed boyfriend jeans
H&M hat
VALENTINO rockstud slingbacks
MAC "Rebel" lip gloss
Photos by: Spyros Paloukis