I love the oversized look! Loose clothes are comfortable, casual and great in every single way. But going oversized means you run the risk of appearing like you're drowning in your clothes, and a little too comfortable. So here are my top five tips for rocking the oversized look.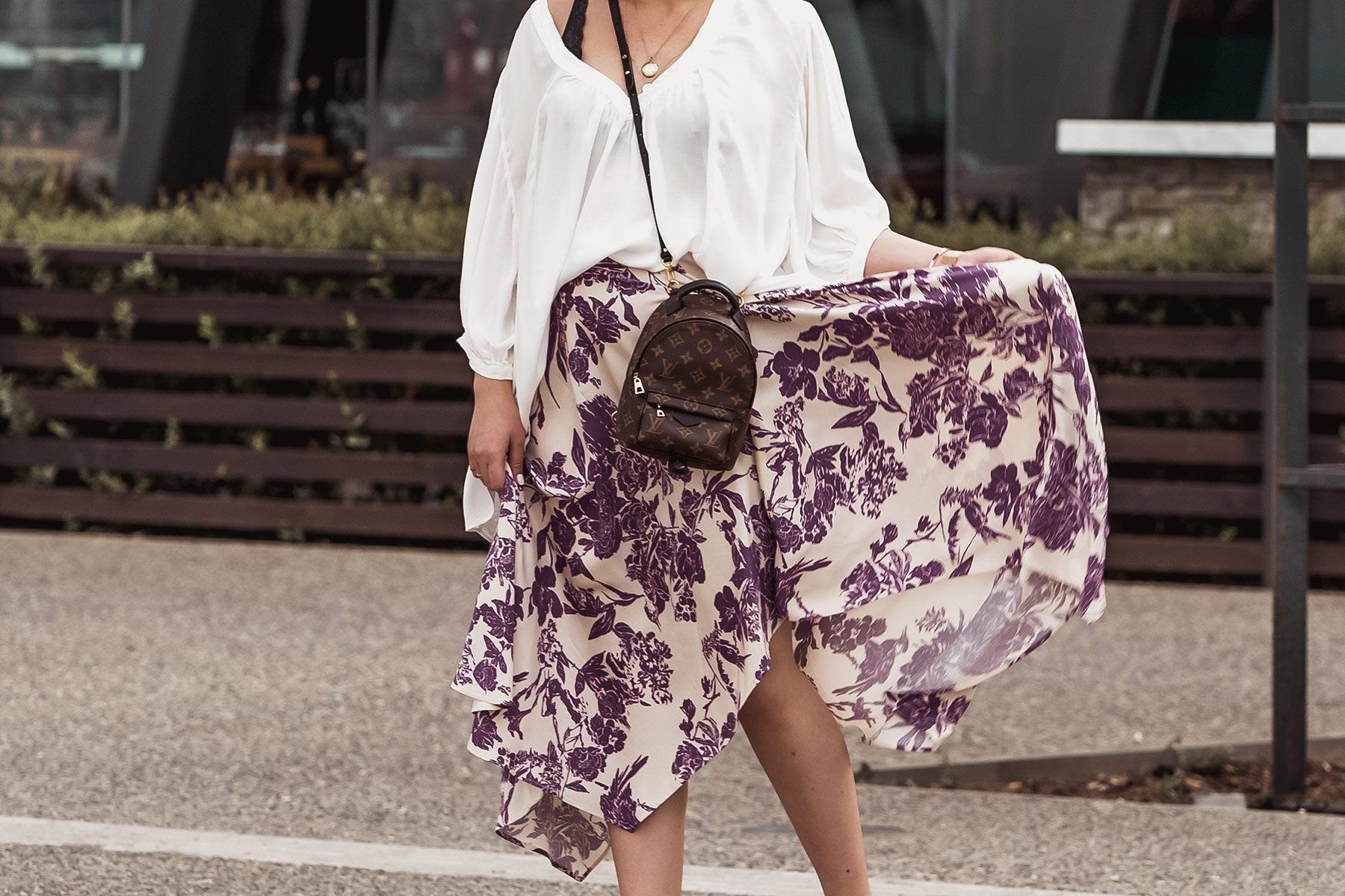 How To Rock The Oversized Look
#1 Stay near your size
An oversized look doesn't mean you have to buy clothes that are several sizes too big for you. This might work for some outfits, but generally such pieces will look oversized in the wrong places too, for example at the shoulders. A good rule of thumb is to stay within two to three sizes of your standard size, in order to avoid an unflattering and excessive bagginess.
#2 Pay attention to the details
When you wear an oversized look, it's important to have some sort of a focal point so you don't get lost in a big mass of fabric. I prefer to accessorize my loose outfits with subtle accents like dainty jewelry, and to stay away from details that might add extra bulk to the whole look, like heavy embroidery and chunky belts.
#3 Play with shapes
Oversized doesn't mean shapeless. Adding a belt over an oversized chunky sweater, or tucking your top into your pants or skirt, can create a very beautiful silhouette.
#4 Show some skin
Being casual and comfy in loose clothes, doesn't mean you want to look like a potato sack. A glimpse of an ankle or shoulder like I did with my outfit, can make a huge difference.
#5 Pick texture carefully
The texture of your clothes makes all the difference in the overall finish of an oversized look. Chunky textures might make you look larger than you really are, while thin and silky textures might appear shapeless. A balanced combination of both thick and thin materials is the key in my opinion.
What about you? Do you like wearing oversized outfits? Do you have any tips on how to rock one? Don't be shy, let us know in the comments!
Happy Monday & thanks for stopping by!
SHOP MY LOOK:
Asos top (similar here & here)
Chanel shoes (affordable version here)
Adam Selman x Le Specs sunglasses