I could not describe my pregnancy with one word. It is definitely the happiest thing that has ever happened to me, and most of the time really exciting. And there are times that it's frustrating and with lots of worry. But pregnancy is definitely a growing experience. And not just in the belly area. From the moment I saw that pink line on the test, my life changed forever. No pregnancy is the same, but here are some of the things I learned during pregnancy: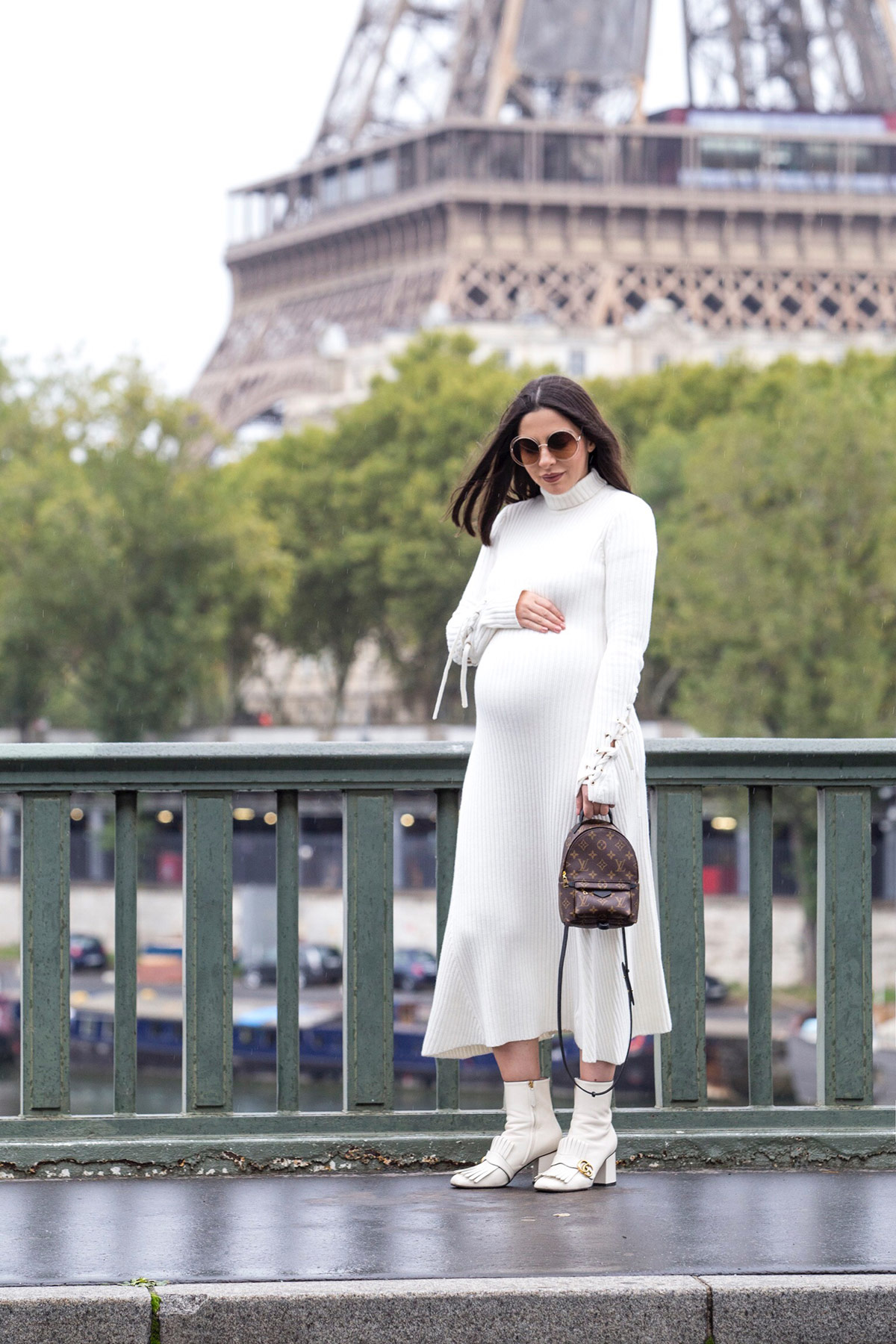 10 Things I Learned During Pregnancy
#1 Our bodies are magnificent machines with their own high intelligence
Until I got pregnant, I was never fully satisfied with my body. There were times I had a bad day because I might had gained a little weight or because I got a couple extra centimeters around my waist. Now I learned to embrace how my body changes day by day and to love it. I feel thankful as ever for my body and for being healthy and strong enough to have another life growing inside me.
#2 Find a doctor you trust
You cannot tell if a OB is good just by having a Pap smear once a year. When I got pregnant, I realized that my doctor was all about the money, not caring where and how I feel comfortable to give birth. I had this doctor for many years and didn't see it coming, but thankfully I found another one that I can trust and rely on.
#3 I learned to say "no" and to set boundaries
Before my pregnancy, I had a tendency to say yes, sourcing from a subconscious need to keep everyone around me happy. "Whenever/wherever you can", were expressions you would hear very often coming from my mouth. This has changed completely. Now my priority is to keep me and my baby happy, safe and rested (fatigue is the pregnancy symptom I suffer from the most). When a friend wants to meet at a place that is not convenient for me, I don't hesitate to say no and invite them home instead, or another place which is much easier for me. When someone is late in our appointment, I don't stand waiting outside the place, I go do what I need to do, and they come and find me on their arrival. I am prioritizing me and my baby, our rest and well-being, and I am loving it.
I also learned how to set clear boundaries, which also wasn't my thing. I speak up when something annoys me and I don't hesitate to tell others how far they can go with their "advice", belly touching etc.
#4 You will get all sorts of advice
I don't mind at all the advice given by others when a) I am asking them for advice and b) it's a close friend/family member. I take what is useful and ignore what's not. However, the rest of "advice" grates on my nerves. It's not always well-intentioned, and comes out of the blue from random people, who have always a piece of "advice" ready for any occasion.
The one I find most useless and annoying is the "get some sleep while you still can" like I can stockpile on sleep now, and when those sleepless night with the baby hit, I will be able to withdraw it or reminisce how wonderful it was to sleep.
And the most invasive one was "shouldn't you stay in Greece now, to have your parents help you with the baby"? No, I am an adult and I know better if I want or can have my parents helping me. How can people make such comments? If you can't handle the growing of your child by yourself and you are used to do everything in your life with the help of your parents, it doesn't mean I am the same!
#5 So now I am learning how to block the noise
One of the things I learned during pregnancy (and still working on it), is how to block the noise. I can only know what's right for me and my baby, nobody else. I don't even respond to such comments any more. This period in my life is too magical to be spoiled by anyone or anything in the world.
#6 Belly touchers exist and walk among us
I am shocked by how many people reach their hand to touch (even rub) a baby bump. Most of them are so quick and unexpected that you have no time to react! I will not analyze here how wrong this is on so many levels, but if you are one of these people, just stop it. How I deal with it? Frankly, I stopped concern myself with how polite I am. I didn't become public property when I became pregnant. Anyone who touches me anywhere is subject to having their hand removed quickly and as firmly as necessary to get my point across. Hopefully, I'll be the last pregnant woman they touch without permission, and I'll have done my fellow moms-to-be a favor. It's simple, if you didn't put it in there or you're not the one who's taking it out, keep your hands to yourself.
#7 The awkward "fat" stage
There is a point in the beginning of the pregnancy where you don't look pregnant but you don't look like yourself either. You know you are at this point when people respond at your pregnancy announcement "I thought you gained some weight but I assumed it was from all the cheese and deserts in France" or "I thought you are, but didn't want to ask".
#8 People asking sympathetically "how you're doing"
Seriously, first time in my life people ask me so much and so sympathetically this question. It's not just a simple "how are you"; it's laced with so much sympathy and worry just as if you have a terminal illness. I have even been told "hang in there", "courage" etc totally with no reason at all. There's no doubt that pregnancy can be hard, but I am just pregnant, not dying!
#9 Pregnancy isn't a time when people are discreet
They're all positively certain about your baby's gender. They all know how much weight you're going to get. You will get all sorts of comments about your body. They will just say whatever is on their mind. And this is where setting clear boundaries is important.
#10 Mommy shaming is real
Just by taking a look at a few mommy groups on Facebook, I was appalled for one more time of how women treat each other and how easily they call out each other for their parental choices. There is a right way to offer friendly advice, and that is when someone asks for it. So if you've got to say something, make it a kind word of solidarity or support.
Wow, that was a lot. If you made it this far, then bravo to you! I promise, not all my pregnancy/motherhood posts will be so long. 🙂 Is there anything you learned from pregnancy that I didn't mention?
PS: It's a boy! <3
xoxo
Stella
DRESS | BOOTS | BAG | SUNGLASSES